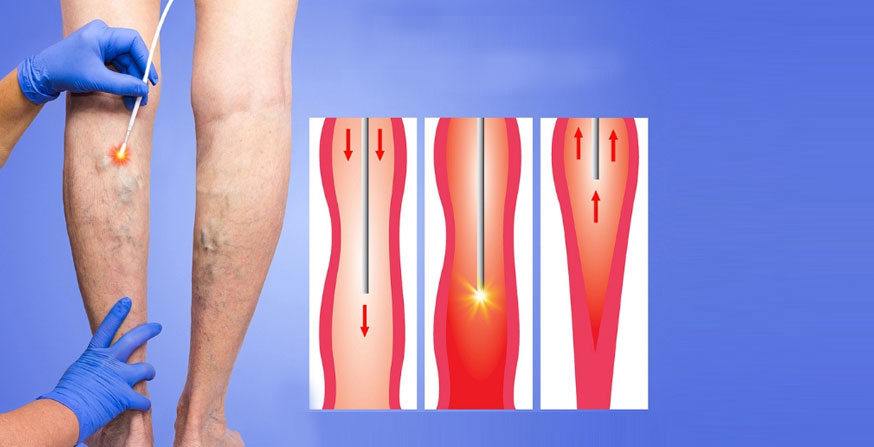 What Are the types of Noninvasive Treatments for Varicose Veins?
There are several different kinds of minimal or noninvasive treatments available for treating varicose veins. These include:
Sclerotherapy
Sclerotherapy is a medical treatment procedure, which is used to eliminate spider and Varicose Veins. A solution injects directly into the vein during this procedure. This solution irritates the blood vessel lining which results in the collapse. With the due course of time, these vessel turns into scar tissue which fades from the view.
Radiofrequency Ablation
This is a different procedure from Sclerotherapy. In this method, the doctor numbs the affected vein and makes use of ultrasound technology to see inside your leg. After this, it passes a wire catheter along the affected vein which applies radiofrequency energy on the wall of the vein. It will heat up the vein wall which thickens and contract it, reabsorbed by the body and disappear in the body. This whole procedure will take time from a few weeks to months to show its results.
Endovenous Laser Ablation
It is similar to the above procedure, the only change is it will use laser energy in place of Radio Frequency. Laser Energy closes the vessel by heat up the wall of the vessel. Affected vein shrinks and reabsorbed by your body with due course of time due to heat produced by Laser Energy. Radio Frequency Ablation/ Endovenous Laser Ablation process often used to remove Varicose Veins from the deeper sections of legs.
Above are Advance Noninvasive Treatments which is available for the treatment of Varicose Veins. Dr. Rajendra Bansal Varicose Vein specialists in Jaipur treat their patients at Flowcare Intervention and Pain Clinic with these advance medical procedures. You can take an appointment with him by contacting at 9001908900.